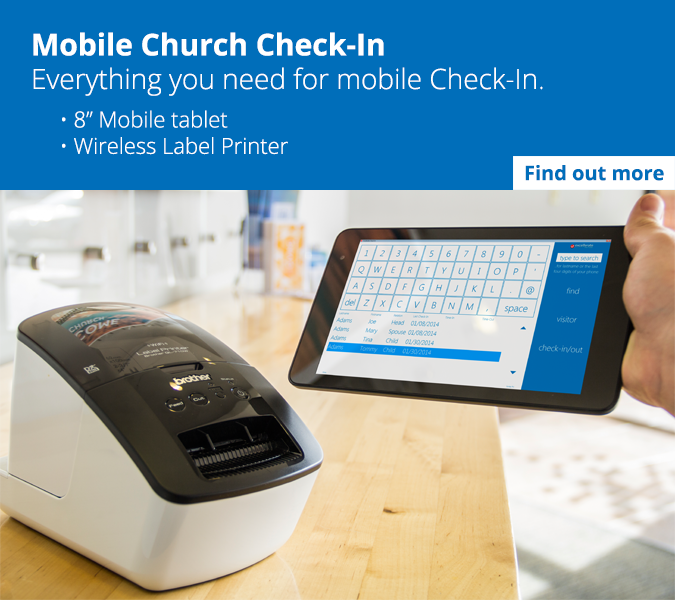 New Check-In Hardware available! We've just released to new hardware options for our Check-In system. If you're looking for a mobile solution, you might be interested in our new 8" tablet that can work with a wireless label printer! Now your volunteers can have the freedom to walk around without being tied down with wires and cables. With the option to have labels print wirelessly, you could even have them print out in the classroom as they walk in.
Mobile Check-In is a great option for churches that don't have the convenience of a permanent building or even just for those who want a more relaxed Check-In environment. And if you don't need labels, our Mobile Check-In is perfect for events or special services where you can quickly get each person's name as they walk in the doors.
The 8" Tablet and wireless Label Printers are available separately so you don't have to purchase both if you only want one. For more information on either of these products please feel free to give us a call (888.371.6878) or email us at info@excellerate.com.