When you delete a member in Excellerate, you're really just flagging it for delete in the future.  We do this so that when you delete someone, you have some time to recover in case you made a mistake, or the person starts attending again.
When you're ready to permanently remove those members, you just need to go to the Utilities menu, Maintenance, Remove Old Records.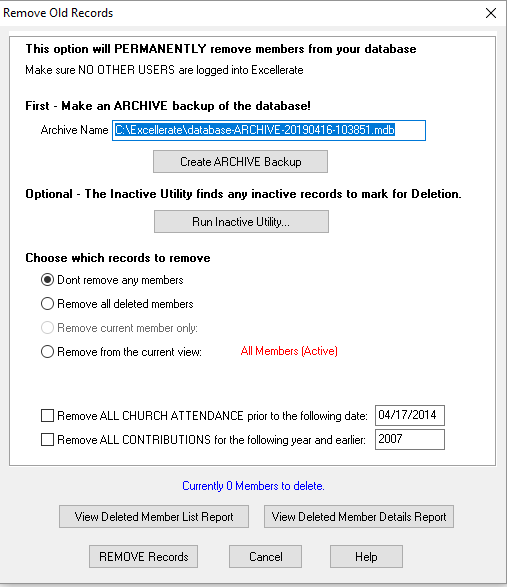 Typically, you would "Create ARCHIVE backup", and then choose "Remove all DELETED members", then hit "REMOVE Records"
There are many options in this screen, so for more information, you can also check the built-in help for "Remove Old Records
Just be careful about the options you choose, because you could remove all of your members.