Scheduling a big team manually, can be pretty stressful – especially when you are scheduling multiple services at a time.  You have to remember who is available and when, who is serving on another team for that week, etc…
So when we designed the ServePoint Scheduler screen, we asked the question – "How would you naturally think about scheduling several positions across multiple weeks?"  Most people would probably make a table by hand, or maybe excel, where all the positions are down the left, and the different events are listed across the top row.  That's exactly how we designed the scheduler: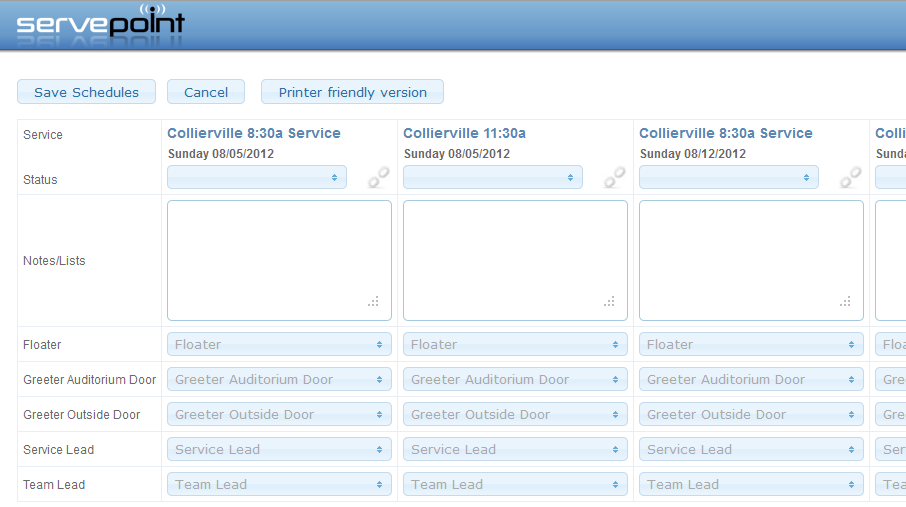 You can easily see all the positions that need to be filled for each event.  You can also quickly look across one position and see how  you've scheduled that position for the next several weeks.
To schedule, all you need to do is pick the appropriate person/people for each position.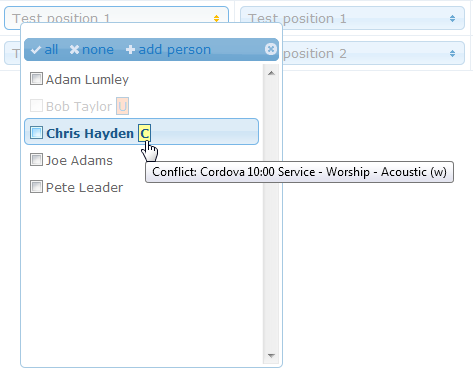 When choosing people to serve for a particular event date, ServePoint conveniently shows you who is unavailable, or who has a conflicting assignment!
You can also see other serving preferences next to each team member's name to help you during scheduling.