Streamline your check-in process with a complete touch-screen check-in system.
Our all-in-one touch PC is perfect for a great looking self service check-in kiosk.  No more cumbersome computer towers, keyboard and mazes of cables to hide.  The 20″ touch-screen is the perfect size for quick and easy check-in.  The whole setup is even portable enough to pick up and move wherever you need it!
Check-In labels are printed instantly on the Dymo Turbo label printer.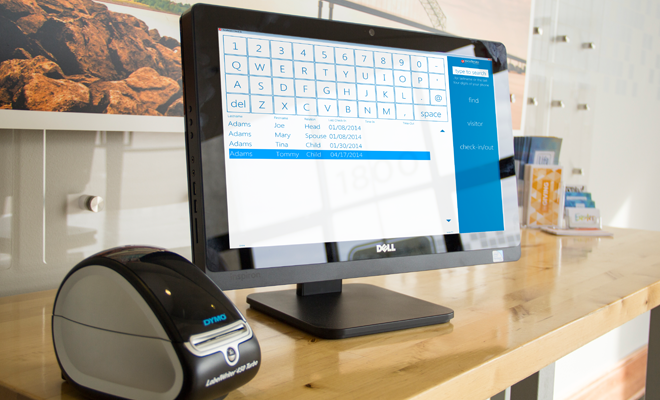 Check-In Software & Hardware Order and Pricing Information