Excellerate Check-In can be used three different ways: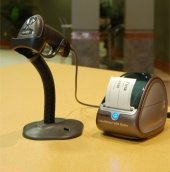 Express mode allows parents to simply scan a barcode key-tag.  The child is automatically assigned to a room, attendance recorded, and the name badge and check-in receipt print out immediately. This mode is extremely quick and simple, because the only equipment visible at the check-in station is the scanner and the printer. In this mode, check-in can be performed without any assistance from attendants.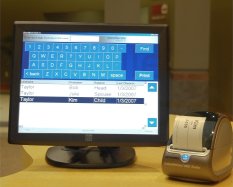 Touch-screen mode allows parents to lookup their family using the touch-screen using a few letters of their last name, or the last four digits of their phone number. Once the family is displayed on the screen, parents simply select the children to be checked-in. Name badges and check-in receipts are printed for those children.  This mode can be run un-assisted as well.
Attendant mode allows a volunteer attendant to help with the check-in process. Scanning is optional since the attendant can just ask the parents for their name or phone number to look them up, and select which children are checking in. This mode is typically setup with a screen, keyboard and mouse.