Get Completely Organized

Get rid of all of the papers, spreadsheets, sticky notes and napkins – Let Excellerate Church Management track all of the scattered details in one central system so you always know where to find every phone number, email address, attendance, giving history, small groups details, and more!
Reach More People

Automate your visitor follow-up letters/emails and measure your success. Don't let any new visitors fall through the cracks. Excellerate will help you make sure you follow up on every one of them, and show you what's working and what's not.
Develop Committed Members & Leaders

Every church needs stronger, committed members and leaders to carry the vision of your church. Excellerate will track every member's development progress and proactively show you who's ready to move on to the next step.
Easy Contributions and Statements

Stop wasting time preparing contribution statements manually – Enter weekly contributions quickly and easily, then you can print or email giving statements in seconds!
50+ More ways of working smarter

There are so many other ways Excellerate will help your church work smarter, reach more people, and get more done, that we can't list them all!
"I picked Excellerate software because of the versatility of the program when it comes to reports as well as considering price. No other software company could give me the attendance, absentee as well as numerous other reports we needed for our church. I checked out many companies, in fact, it took me over a year to choose which software to buy and not even [one of the more expensive companies] could show me the reports we needed.

Excellerate is fantastic when it comes to the information it can hold about each member and no matter what we need, if the program doesn't already do it their wonderful support people make it happen!

I have never worked so much with a company and been as absolutely satisfied as I have with Excellerate and their staff. The investment is definitely worth it."
Desktop or Cloud – it's your choice
There are big benefits to both and you can choose which approach is best for your church! And you're not locked-in to either way – you can switch at any time!
Desktop – The best thing about our installed solution is that you just pay for the software once, and you can use it forever with no monthly fees. Simply install the software on your computers for the fastest user experience. You have complete control of your data and you don't need any internet connection, so you'll never be down.
Cloud – The cloud gives you the ability to access your church information from anywhere on any device, including Macs, tablets, and phones.  Multiple users can access at the same time.  Never worry about losing your data – it's always backed up in the cloud. Better follow-up, small group management, and more.
All the features you need
Intuitive and easy to use – Import existing member data – Customizable to fit your church
Member Tracking
Member/Family pictures
Family grouping
Send mass emails to any selection of people
Send text messages to any selection of people
Member Steps (spiritual or leadership growth tracks)
Profile Codes (hobbies, interests, DISC profiles)
Map addresses
Visits/Counsels/Meetings
Church attendance
Small group involvement
Track change history
Copy address to clipboard
Church directories/Mailing Lists/Labels/Envelopes and more
Visitor Follow-up
Assign new visitors for follow-up
Send visitor emails, letters, etc..
Track follow-up results and success
Track follow-up visitor's feedback/responses
Online visitor follow-up
Visitor retention reporting
Visitor assimilation reporting
Small Groups
Supports all types of small groups
Track group members
Leader pictures
Group Attendance
On-line leader portal for weekly reporting
View available groups on your website
Supports any small group structure
Charts and graphs
Track group activities
Multiply/Split groups
Group growth/health analysis and reporting
View people who have missed group meetings recently
Classes
Track who has taken what class
Class signups
Class attendance
Classes can have multiple sessions
Show who hasn't take a class
Attendance reports, check-in sheets, and more
Organizations
Track various organizations or people lists
Volunteer Teams
Attendance
Organization / Team Reporting
Contributions
Tithe and pledge tracking
Streamlined contribution entry system
Check scanning
Import from online giving services
Unlimited accounts
Print contribution statements any time
Unlimited contribution reporting options
Contribution Graphs
Check-In
Three check-in methods: Express Bar-code, Touch-Screen, Attendant
No internet required
Works with remote locations
Visitor tracking
Attendance tracking
Youth check-In
Event check-in
Volunteer check-in
Secure child pick-up
Shows medical or other conditions
Unlimited reporting
Customizable check-In labels
Customizable check-in flow
Item Tags
Different label designs for adults/volunteers
Automatically assign to rooms based on age, grade, etc..
Online Volunteer Scheduling
Easy, Intuitive scheduling for all of your teams
Volunteers receive text or email reminders
Instantly notified of schedule conflicts
Instantly notified if someone declines
Resource library for docs, checklists, mp3's, videos, etc…
Tracks un-availability – vacations, etc…
Instantly communicate with all volunteers
Web-Integration
Online small group listings
Online small group leader reporting
Online small group meeting history
Online visitor follow-up tracking
Completely Customizable
Create new fields
Create new tabs
Unlimited reporting options
Create unlimited views/queries
Pin your favorite views
Customize the picklists
Reporting
Built-in reports for any module
Report designer lets you create any report
Modify existing reports
Mail merge to Word
Email-able reports
Export reports to excel, etc..
Our support team will create new reports for you
Communicating
Send mass Emails to any selection of people
Send text messages to any selection of people
Customizable so you won't outgrow it
Every church is unique and shouldn't have to conform to rigid church management software. Excellerate is completely customizable so that it supports and enhances how you do church now, and in the future! It's almost like having software custom designed specifically for your church.
With Excellerate, you can add/customize reports, lists, views, fields, picklists, tabs and more!
Start out with the basics and as your church grows and needs change, Excellerate will change with you!
"My decision to use your product had a lot to do with the customizable reports. They are very well done and easy to tweak when need be. I also like the interface with the software. It is intuitive, and I appreciate the fact that I could customize the member table view by adding and deleting fields. I am very impressed with your software."
But what about…
But, we're small. Do we need all of this? – If you want to stay small, then no, you don't. But these are the tools that have helped small churches grow larger. So it depends on your vision. A big vision requires the right vehicle to move that vision forward. Did you know that one of the keys to growth is to start acting bigger? This is true personally, in business, and in church! Start doing the things bigger churches do now, even if it feels a little unnecessary, and you will find that you will grow into those practices to the point where you will be glad you had them in place!
Take it step by step – Don't feel like you have to implement everything all at once. Take your time and start with the basics – get all of your member information organized into Excellerate, then slowly implement other improvements
But we're not very tech-savvy – We realize that a lot of church volunteers aren't. That's why from day 1, we designed Excellerate to be very intuitive and easy to use. In fact, we hear from our customers that they are able to get their volunteers up and running right away without any real training! And if you're ever not sure about something, or have any questions, we have…
Remarkable Support
If there's one comment we hear over and over again, it's about our remarkable support. We're a small company, so when you call, you talk to a real, patient, familiar person! We probably already know you and your church so you're not wasting time re-explaining everything. Does the pastor need an unusual report? No problem, we'll knock it out for you!
"I want to thank you on behalf of all our staff for your top-notch service. The program is great to work with, and the service that you've provided has been far beyond what we expected…"
"It is such a pleasure to work with a company that cares about what happens to you after you purchase the product. Great relationship building skills were shown here. Thank you, Excellerate!"
How much does this cost?
All of the features and benefits of Excellerate make it a multi-thousand dollar solution – In fact, some of our larger churches have paid over $4000. … But … we've brought the price all the way down to make it affordable for smaller churches WITHOUT cutting the features! Even the smallest churches can have all of the same features that help larger churches stay healthy and grow. We just base it on the number of members you can keep track of.
Desktop solution for 100 members – get started for only $145!
Cloud solution for 100 members – get started for only $50/month!
There's no risk – we'll refund your money!
We'll give you up to 90 days to return the software for 100% refund if you're not totally happy with Excellerate!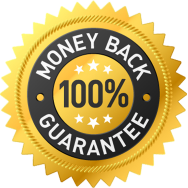 Get Excellerate Today!