Contacting new visitors within the first 24 hours greatly increases the chance of retaining them.  In fact, without visitors, there wouldn't be any growth at all, and having a strategy to connect and communicate with those first-time guests is a step in the right direction.
Excellerate's Visitor Follow-up system will help you connect with visitors as soon as possible.
Many successful follow-up systems use teams or key people responsible for making contact with new visitors within 24 hours.  Excellerate allows you to instantly email the contact information for the new visitors to those key people, so they can begin making phone calls, letters, or emails right away. These first steps help to build the relationships that make visitors feel more comfortable about coming back again.

Measure your follow-up success
It's great to have a follow-up system in place, and it's even better to be able to measure the success of your efforts so  you know how you're doing and what you need to tweak.  You cant measure success without the data, so Excellerate provides a streamlined online form that allows your key people to enter the results of their followup right away, and avoid all of the unnecessary hassles of using paper systems.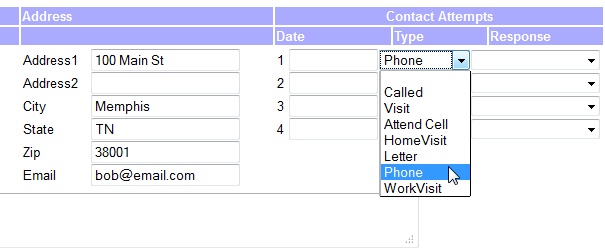 Now that you have the data, you can easily graph the success of your follow-up process.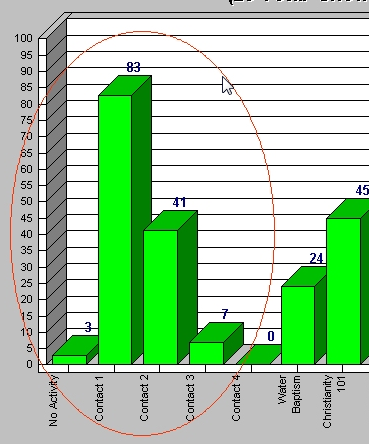 The entire follow-up system is completely customizable including emails, follow-up forms, and reports so it can enhance the way you do follow-up.