Know exactly how your groups are doing with the most advanced small group tracking!
Churches everywhere have discovered that small groups are so effective at reaching and discipling more people. But the church needs better tools for managing and monitoring those groups to ensure their success. From the beginning, Excellerate was designed with the purpose of helping churches effectively manage all types of small groups including:
Traditional groups such as 5 X 5
Principle of 12
Free market groups
Sunday school classes
Purpose driven groups
More…
Excellerate's powerful small group software allows you to:
Easily track all of your small group details in one central location.
Quickly view the spiritual growth track of your small group leaders and members.
Know exactly how all of your groups are doing with up-to-date statistics.
Eliminate paperwork by letting your small group leaders enter their meeting results online!
Graphically view and manage your small group structure.
Instantly view the growth of your small groups over any time period.
Members and visitors can list or search for available groups online.
Be proactive about identifying any drops in small group attendance.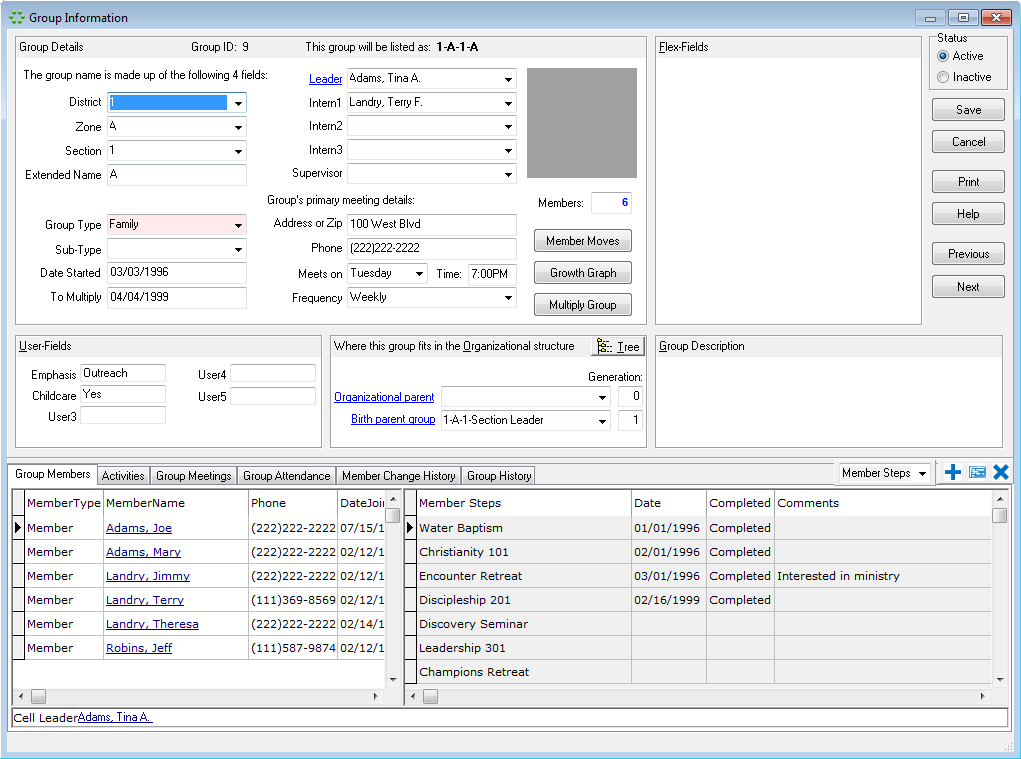 Everything you want to know about a small group can be found in one place! The top half of the screen has the commonly used information, and everything else is accessible from the related tabs in the bottom half.
Advanced tools
Excellerate's web integration feature expands the functionality of your website by allowing your small groups leaders to access and manage their groups from home. Instead of your leaders turning in weekly meeting reports on paper, they can pull up their group from your website right after their meeting and submit the results online.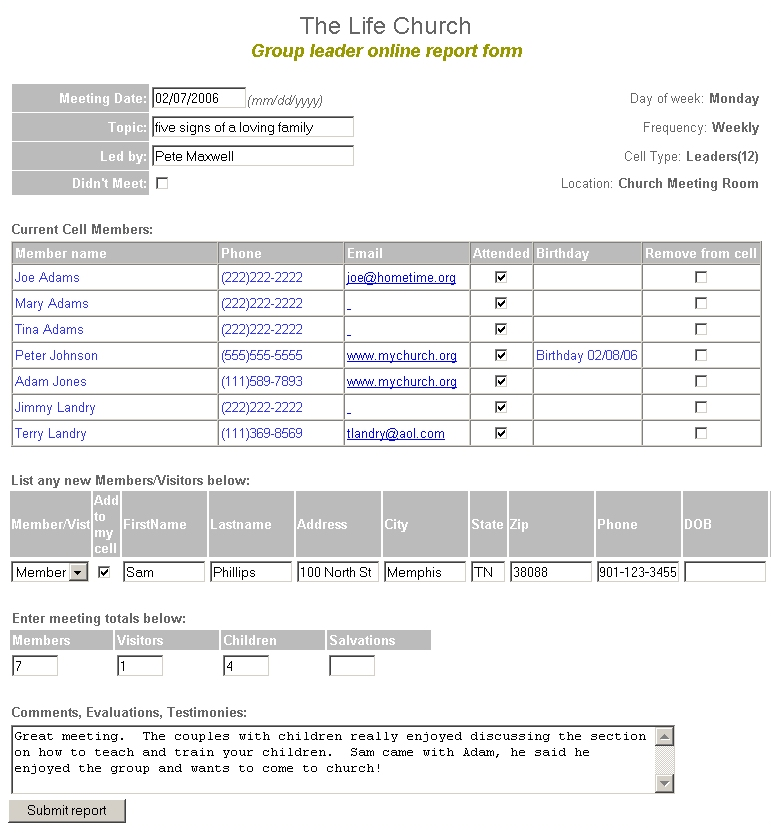 Customize your online small group forms to capture the information important to your church.
Successful small groups
To ensure successful small groups, you must be able to track and measure the key indicators of healthy groups. Excellerate small group software can track all of your group details including meeting attendance, topics, comments, number of visitors, and much more. With that information, you can easily graph the growth of your small groups or identify any that might need more attention.