Enjoy the simplicity of a complete mobile check-in solution for your church!
Our portable check-in tablets allow you to easily check-in your church members and volunteers without being stuck behind a desk with a maze of wires!  Greet your members face-to-face and check them in on this easy to use 8″ hand-held tablet – the perfect size for quick touch typing and mobility!
Check-In labels are printed instantly on our fast wireless printers which can be located anywhere in your church!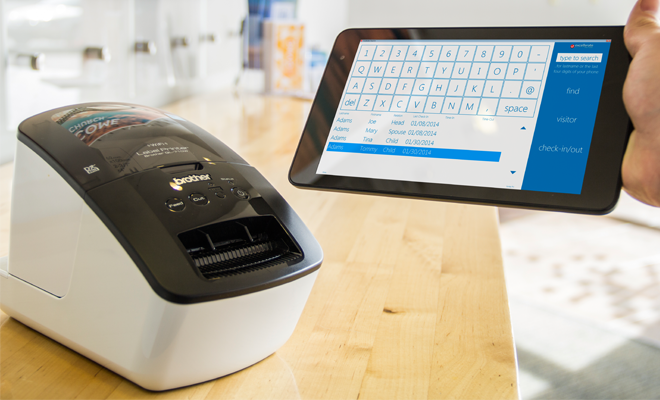 Check-In Software & Hardware Order and Pricing Information